Following the successful launch of
Avengers: Endgame
and
Black Panther
's "Best Picture" Oscar nomination, it's fair to say that Marvel Studios is riding high right now. One man who must be particularly happy is Kevin Feige and, last night, he took part in his first-ever Reddit Q&A session.
We've already brought you a couple of highlights from this (Feige's remarks on The Mandarin, for example) but we've now dug through his answers to bring you twenty huge MCU reveals.
From some unanswered Avengers: Endgame questions to his favourite DC Comics movie, plans for the Marvel Cinematic Universe's future, and even how many hats he owns, there's a lot to delve into here and Feige's comments on how he made this shared world a success are particularly interesting.
So, to check out this breakdown in its entirely, simply click on the "View List" button below!
Did The Hulk's Snap Bring Everyone Back Safely?
Since the release of
Avengers: Endgame
, some fans have wondered what became of the people The Hulk resurrected when he used the Infinity Gauntlet. Were those who were flying at the time of the original snap brought back in mid-air, only to then fall to their deaths? What a building was now built in the place they were originally standing?
Well, when he was asked if the Green Goliath brought them all back to a safe place, Feige says: "We refer to the version of Hulk in Endgame as Smart Hulk. So, yes." This also confirms that the official name for Bruce Banner's new persona is Smart Hulk and not Professor Hulk.
Does He Have Any Regrets About The MCU?
"I made a joke once about regretting dying Chris Hemsworth eyebrows blonde for the first Thor," Feige responds when asked if there are any regrets he has about the MCU, "but the truth is it's everything in those films and all the little details: the perfect ones and not so perfect ones, that carried us through to the experience of Endgame. Therefore, I wouldn't change a thing."
As for whether he's ever struggled while collaborating with Marvel Entertainment or Disney, he specifies two specific occasions which were a challenge. "[The] two that come to mind from 10 years ago are the casting of Robert Downey Jr. and the decision to make Captain America: The First Avenger a period World War 2 film," he reveals.

Did Martin Starr Play The Same Character In Both The Incredible Hulk And Spider-Man: Homecoming?
In The Incredible Hulk, Martin Starr plays a geeky lab tech who praises Bruce Banner for delivering a pizza to him during a very weird exchange. In Spider-Man: Homecoming, however, he's Peter Parker's teacher. The question is, does Kevin Feige consider these characters to be one and the same? "I do," he confirms, putting an end to a two plus years worth of speculation from fans.
Has Captain America Always Been Worthy?
Following the release of Avengers: Endgame, the Russo Brothers have revealed in a few different interviews that they believe Captain America was more than capable of lifting Mjolnir in Avengers: Age of Ultron but chose not to so he could protect Thor's feelings (well, ego). That's a sentiment Feige agrees with. "We think he was always worthy and was being polite in Age of Ultron."

What Is His Favourite Moment In The MCU?
Looking back over the Marvel Cinematic Universe, it's hard to single out any one moment as being the best as there have been so many that are memorable or special. So, does Feige have a favourite? It turns out that he does (sort of) as he told one that, "There are too many to list, but I will say my entire MCU career was building up to that "on your left" moment in Endgame."

Why Were The Russo Brothers Chosen To Direct The Final Avengers Movies?
When the news broke that Marvel Studios was in talks with the Russo Brothers to direct the final two Avengers movies, many fans were surprised. After all, names like Jon Favreau and Joss Whedon had been floating around, so surely they were a better fit?

"We loved the experience working with them on The Winter Soldier," Feige said when asked why Joe and Anthony were the right choice to take charge of Infinity War and Endgame. "We had an amazing time developing the Civil War script with them, I think it was soon before production began on Civil War that we asked them to direct Infinity War and Endgame."
Why Was Iron Man The MCU's First Superhero?
Of all the characters Marvel Studios chose to launch the Marvel Cinematic Universe, what was so special about Iron Man? After all, surely the likes of Thor and Captain America were just as marketable?
"We thought Tony Stark was a great and unique character for our first film because he was so different from any comic book character that had been brought to the screen before," Feige reveals.
How Did Mark Ruffalo Pitch The Hulk's Future?
"Many years ago, Mark came in for a meeting with us at Marvel Studios to discuss ways in which the Hulk could grow and evolve in upcoming films," Feige reveals when asked about what Ruffalo asked from him when they met to discuss the character's three-story arc across Thor: Ragnarok, Avengers: Infinity War, and Avengers: Endgame.
"He pitched a lot of cool ideas, some of which led to what you saw in Thor: Ragnarok, Infinity War and Endgame, and some of which would still be cool to see someday," he teased, seemingly confirming a future for the Jade Giant in the MCU moving forward.

Why Has He Never Made A Cameo Appearance In The MCU?
Marvel Studios President Kevin Feige is credited with essentially creating the Marvel Cinematic Universe so why has he never popped up in the background of one of the Marvel Studios movies?
"I don't like being on camera," he reveals, "but I did cameo in a deleted scene in the first X-Men as a Weapon X technician. I was completely covered in a hood, mask and goggles." So, yeah, he really doesn't like being on camera which means we can probably forget about it ever happening.

Can He Explain Those Conflicting Stories About Captain America?
In recent weeks, the Russo Brothers have said that Captain America lived his life out in an alternate timeline before returning to the main one, while the writers claim he went back in time and fathered Peggy Carter's children in the world we know of. Asked he can provide a definitive answer about what happened, all Feige would say was a simple "Yes."
So, yeah, it definitely feels like we're getting another Captain America adventure in the MCU…

Which Characters Is He Excited To Bring To The MCU?
It didn't appear as if Feige was willing to divulge too much about the the arrival of the X-Men and Fantastic Four in the MCU during this Q&A but he did strongly indicate that there are some he can't wait to get his hands on. "I never play favorites, but there are many Marvel characters that I've loved for many years that are heading to the MCU soon, but I can't be more specific than that."
As for what he has planned moving forward, he teased: "We usually work with a specific 5 year plan at any given point but often have a general plan that extends much, much further."
Are There Any Comic Book Storylines He Deems "Unfilmable"?
"Everything is filmable nowadays," Feige explains. "It's about finding the most resonant character stories to bring to the big screen." As for whether doing his job has changed the way he read and enjoys comics, he adds: "Not really, I still like to read the comics every week from a fan's point of view."
That's awesome to hear and just goes to show that he's keeping on top of, well, everything.

What Is His Favourite DC Comics Movie?
While it would be easy to lord the success of the Marvel Cinematic Universe over the DC Extended Universe's struggles, Feige has always spoken positively about what the Distinguished Competition is getting up to. So, which of the many DC Comics adaptations does he consider to be his favourite?
"Richard Donner's Superman 1," he reveals, echoing the thoughts of many fans out there.

What Lessons Did He Learn From His Pre-MCU Career?
Before establishing the Marvel Cinematic Universe with Iron Man, Kevin Feige worked on a number of Marvel movies, starting with X-Men way back in 2000. Asked what lessons he learned from those, he provided some insight into what's made the MCU so successful. Pay attention, Hollywood!
"Respect the source material."
"Hire passionate filmmakers regardless of how much money their last movie made."
"Hire the best cast regardless of their current marquee value."

Will The Iron Rings Or The Mandarin Ever Return?
Recently, there have been rumblings that Shang-Chi will find a way to incorporate The Mandarin (the real one) and the Ten Rings. Asked if there are plans in place for either of those to be touched on in the MCU moving forward after the Iron Man franchise failed to really delve into it, all Kevin Feige would say is "Yes." Take that as you will but it sounds like fans of the villain will finally be happy.

How Long Were Infinity War And Endgame In The Works?
Avengers: Endgame served as a perfect finale for the first three Phases of the Marvel Cinematic Universe but was that really always the plan? "We started discussing how to adapt the Infinity Gauntlet comic soon after the release of the first Avengers," he confirms. "It was on one of our creative retreats about 5 years ago that we decided to do it as two films."
"We started to crack the specifics of the story during production on Civil War with Chris Markus and Stephen McFeely, Joe and Anthony Russo, in a conference room as we went back and forth between takes." How could would it have been to be a fly on one of those walls?

What Is Kevin Feige's Favourite MCU Meme?
The Marvel Cinematic Universe has been a fantastic source of memes over the years but of the countless GIFs, images, and videos out there, which is the Marvel Studios President's favourite?
Here's your answer: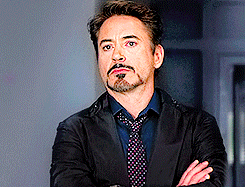 Will The One-Shots Ever Return?
When one fan praised the Marvel One-Shots which have seemingly become a thing of the past, Feige talked about how much he enjoyed fleshing out other characters and added that, "It's tremendously exciting that we now have Disney+ series where we get to do that on a grand scale with many of the characters you know and love."
He also assured fans that the Disney+ TV shows will be set firmly in the MCU, linking up to what we see on the big screen in the process (unlike shows such as Agents of S.H.I.E.L.D. and Daredevil).

Are There Plans For More "Forgotten" MCU Characters?
Asked if there are plans in place for "previously forgotten" characters like The Leader, Abomination, and Justin Hammer, Feige responded: "I'm not sure I'd call them forgotten characters but I love bringing back characters people think they've seen the last of. For example, General Ross and Harley."
Whether that means we'll see more of them is obviously impossible to say for now.

And Now, The Big Question: How Many Hats Does He Own?
"Dozens."