One of
Avengers: Endgame
's biggest surprises came when we learned that Captain America had remained behind in the past to live out his life alongside Peggy Carter. That gave Steve Rogers his happy ending but during a recent interview with
WIRED
, visual effects producer Jen Underdahl shed some light on creating the Star Spangled Avengers' aged appearance.
Explaining how his new appearance was created, she explained that the VFX team posed certain questions to themselves which actually reveal Steve's age when he meets up with The Falcon.
"What would a super soldier look like if he had aged 106 years? What would his skin look like?" she ponders. "[The VFX artists] took some neck off of [Evans] so he wasn't quite as beefy, and shrunk his shoulders and his overall profile to give him that 106-year-old super soldier look."
Captain America clearly lived a good, long life but his future in the Marvel Cinematic Universe is now unclear. Will he have died by the time
The Falcon and The Winter Soldier
begins or could there be another explanation for why we're not going to see him again?
For now, it appears as if we'll just have to wait and see.

Check out more awesome VFX stills from Avengers:
Endgame by clicking on the "View List" button below!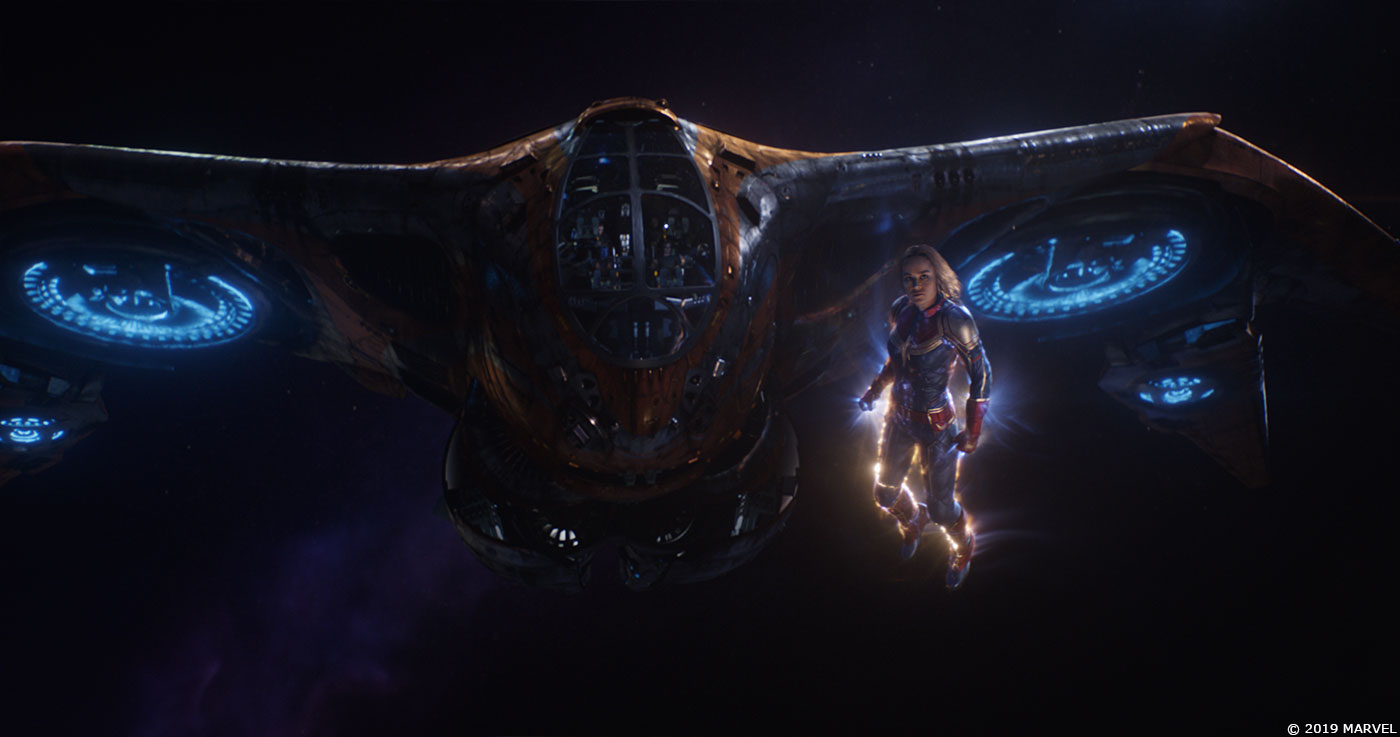 Captain Marvel leads the charge as Earth's Mightiest Heroes hover over Titan II and attempt to formulate a plan to take down Thanos and bring the trillions who died back to life.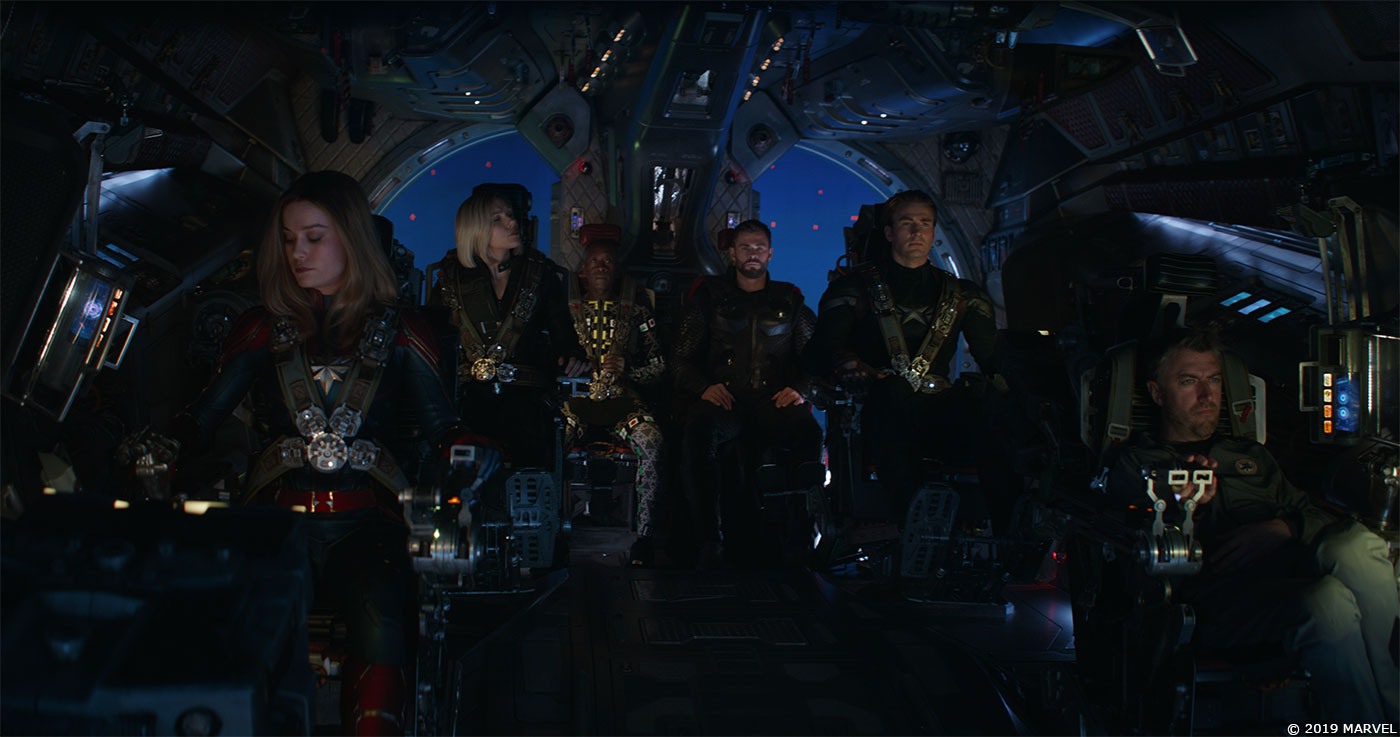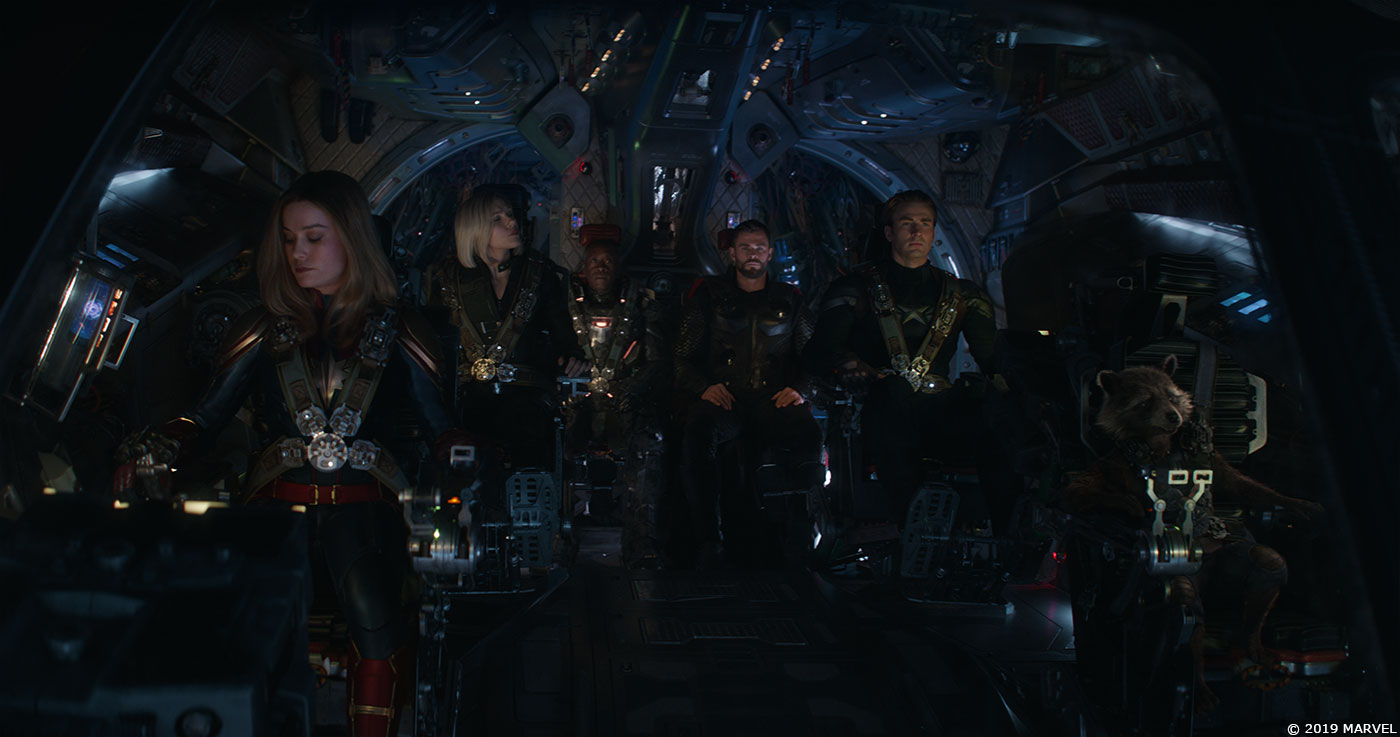 In this before and after shot, we see how the ship the team travelled in was enhanced with visual effects and outer space was added in the background. Sean Gunn is also replaced with Rocket!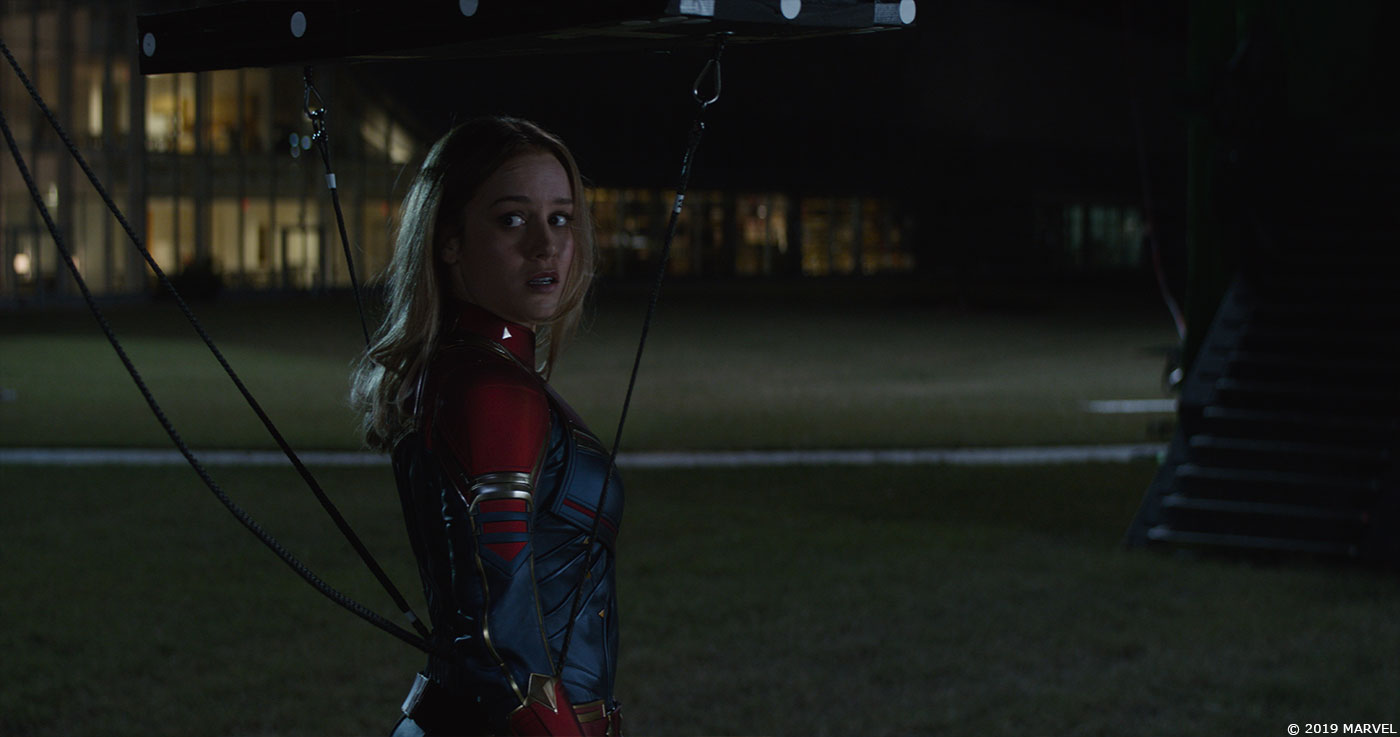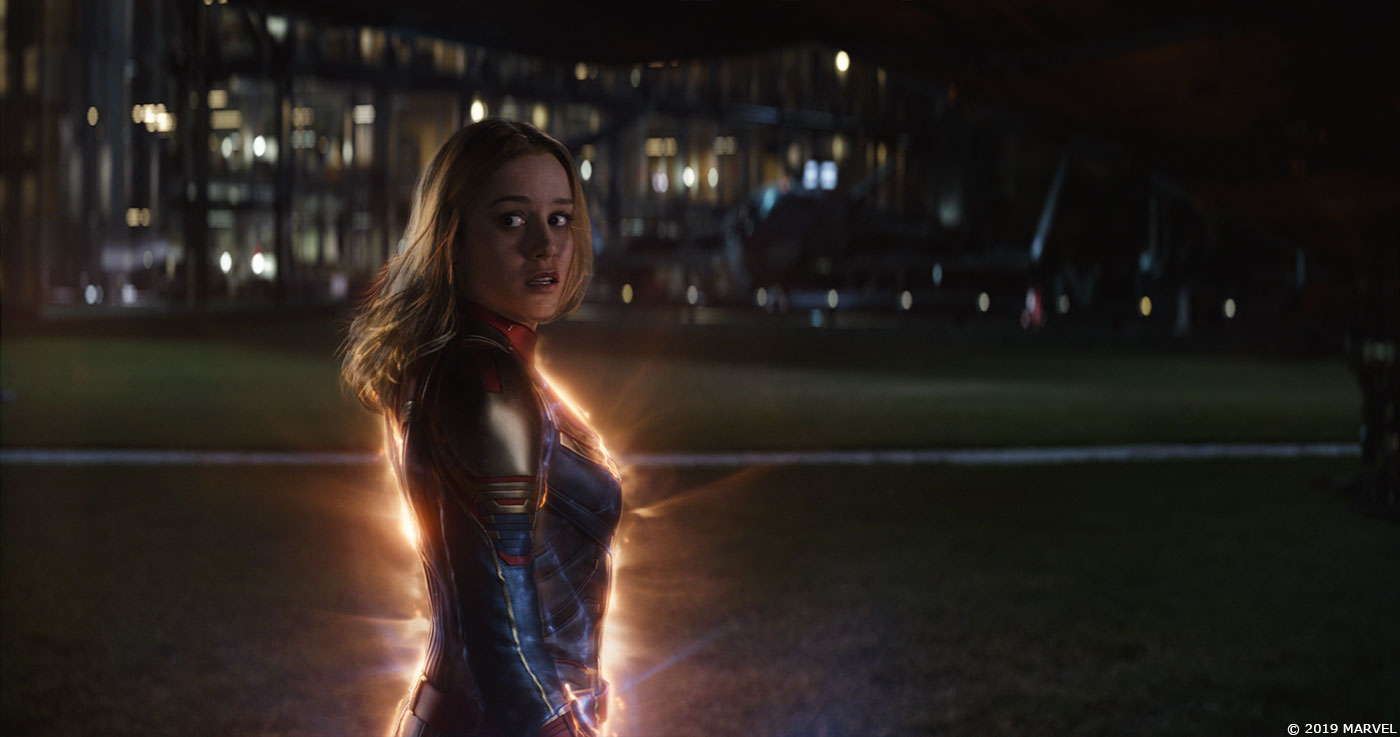 This is a particularly interesting shot as we see how those effects surrounding Captain Marvel were created. We also see that some changes were made to the colour of the hero's costume.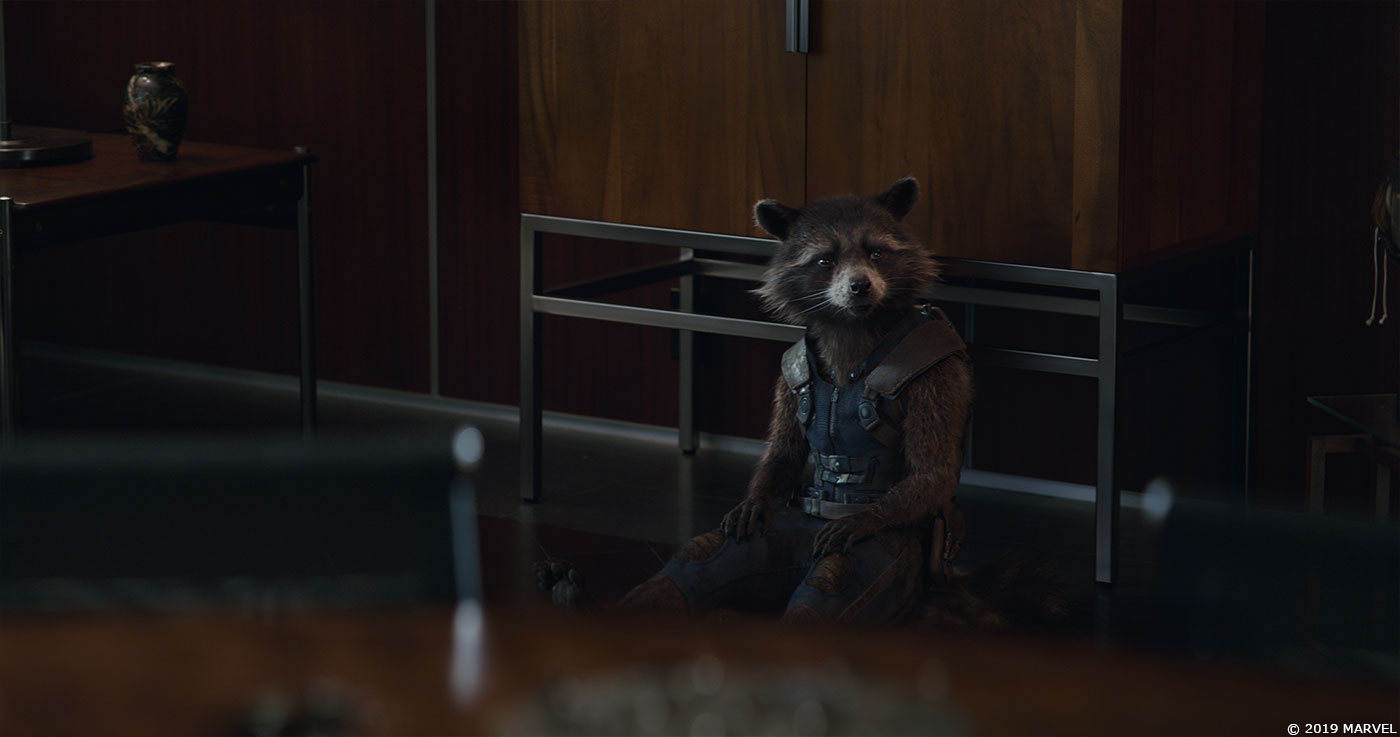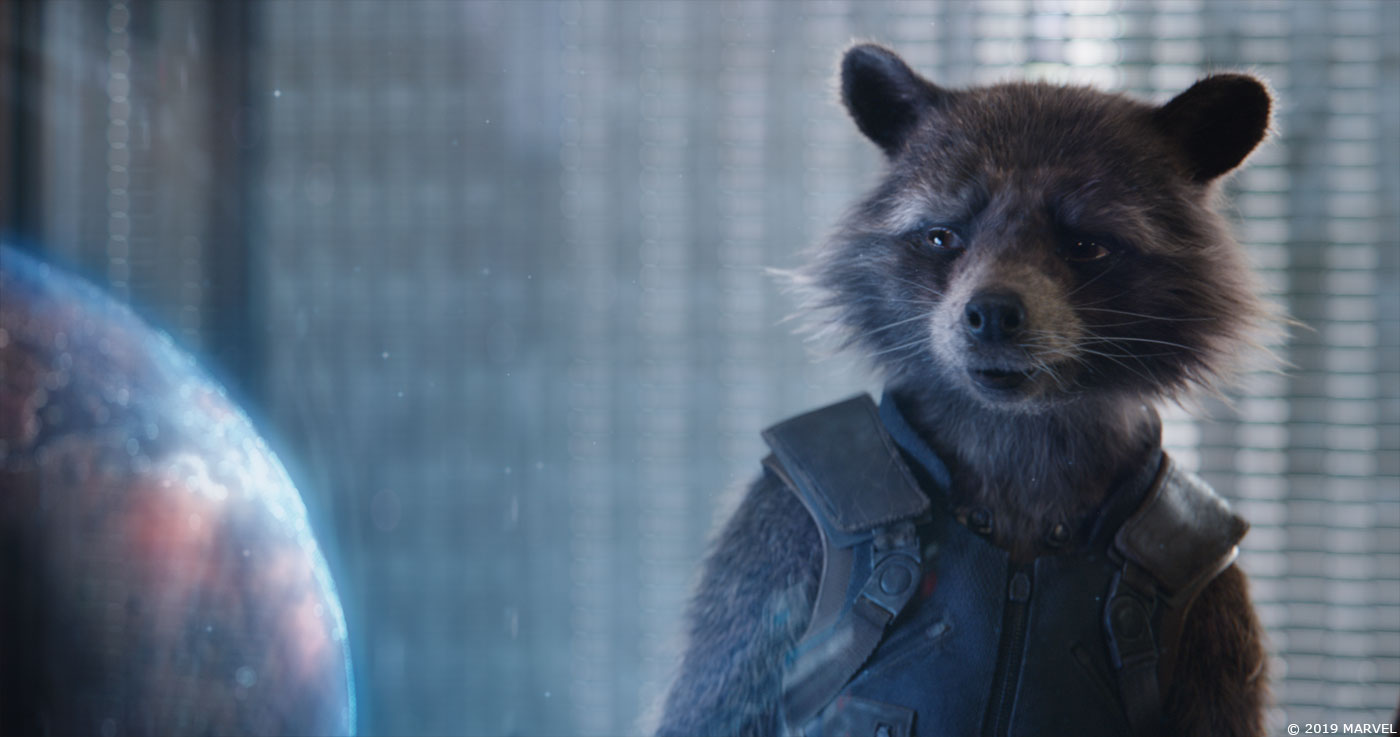 With the rest of the Guardians of the Galaxy dead and gone, Rocket was given the spotlight and pretty much became an Avenger as a result. Needless to say, he looked awesome in this movie.

Captain Marvel's costume has undergone some changes since her first appearance in the 1990s, but this suit didn't last particularly long as the 2023 version was obviously completely redesigned.

The Guardians' ship hovers over Titan II, and this is a gorgeous piece of imagery. Moments later, Thanos would be decapitated by Thor and that would set the 2014 version on his quest for revenge.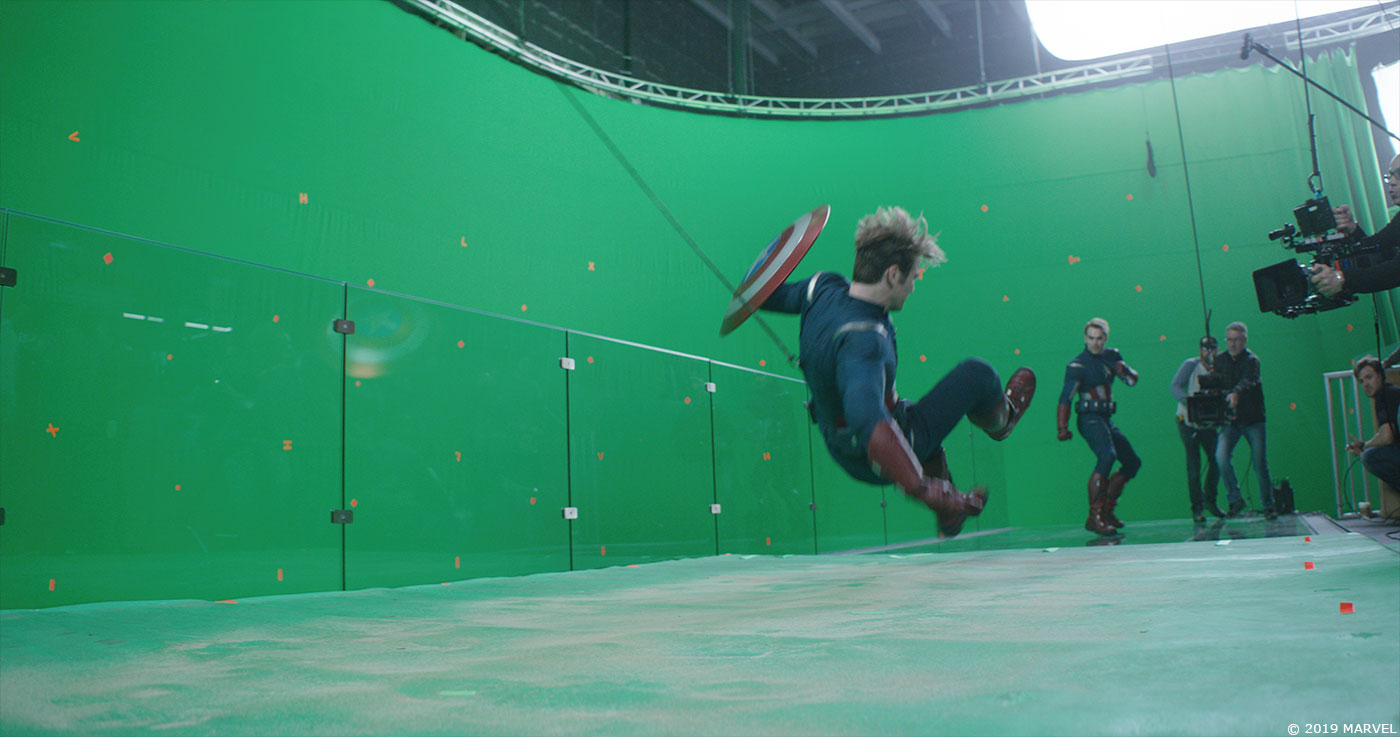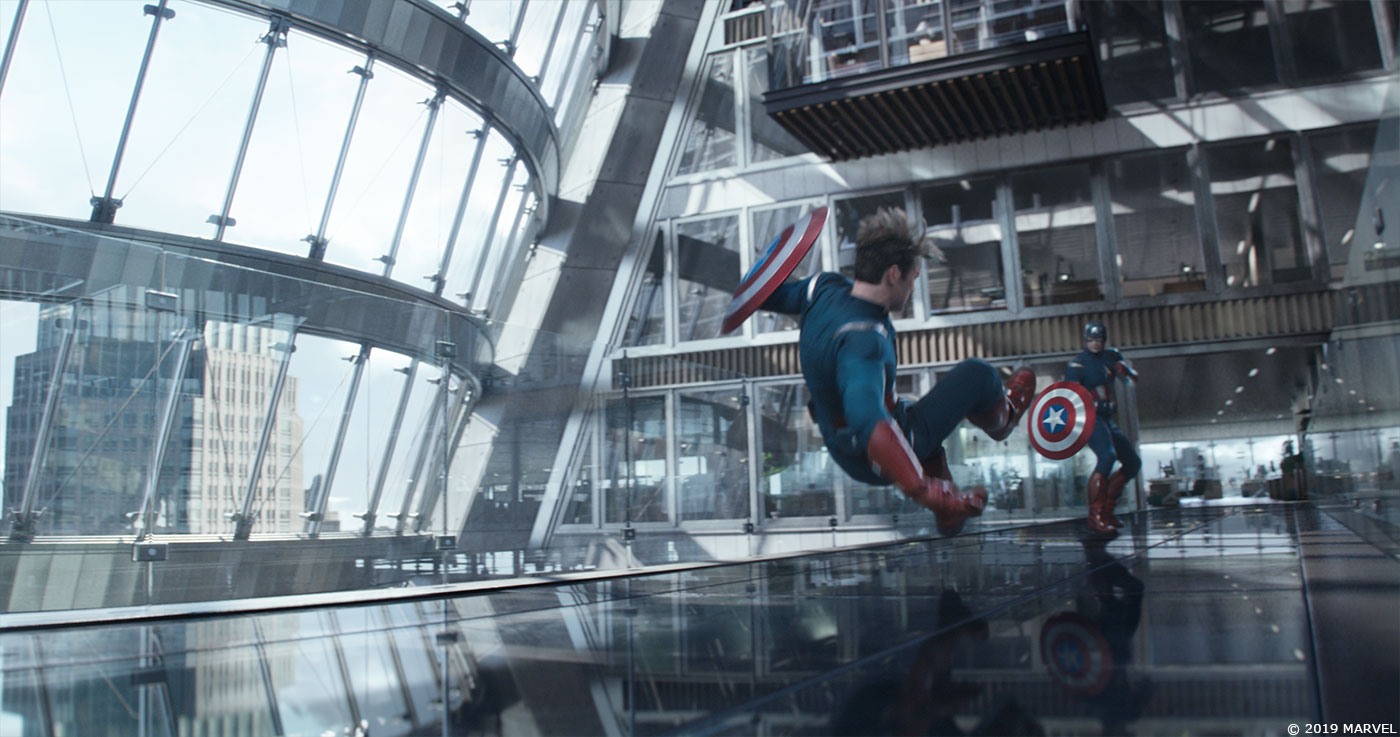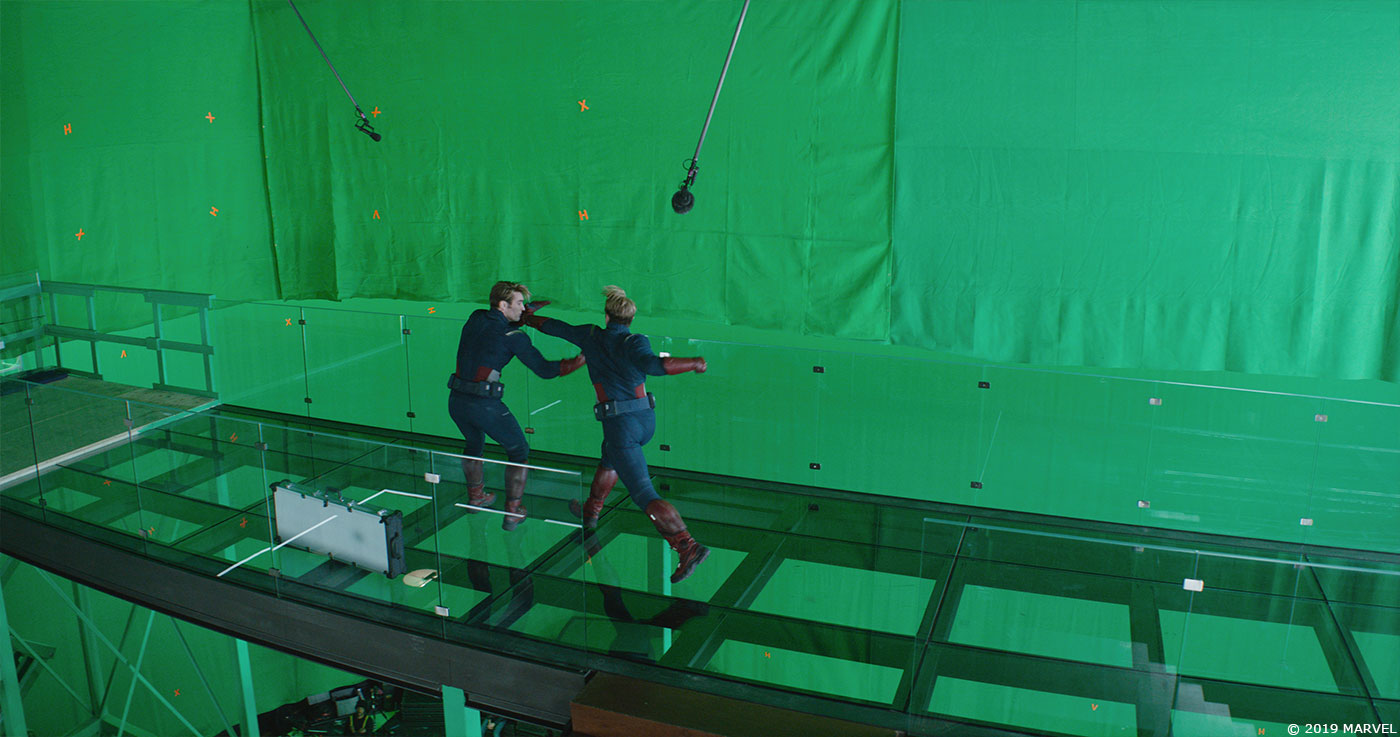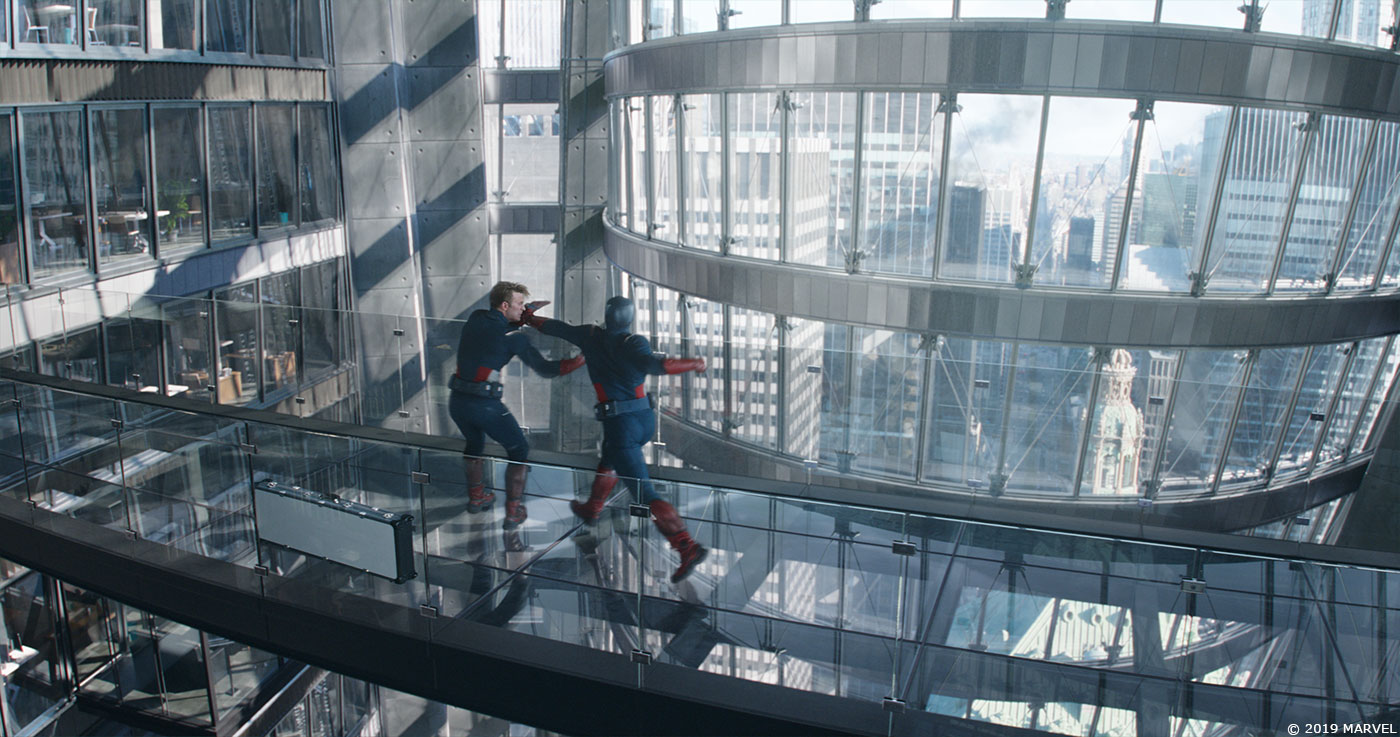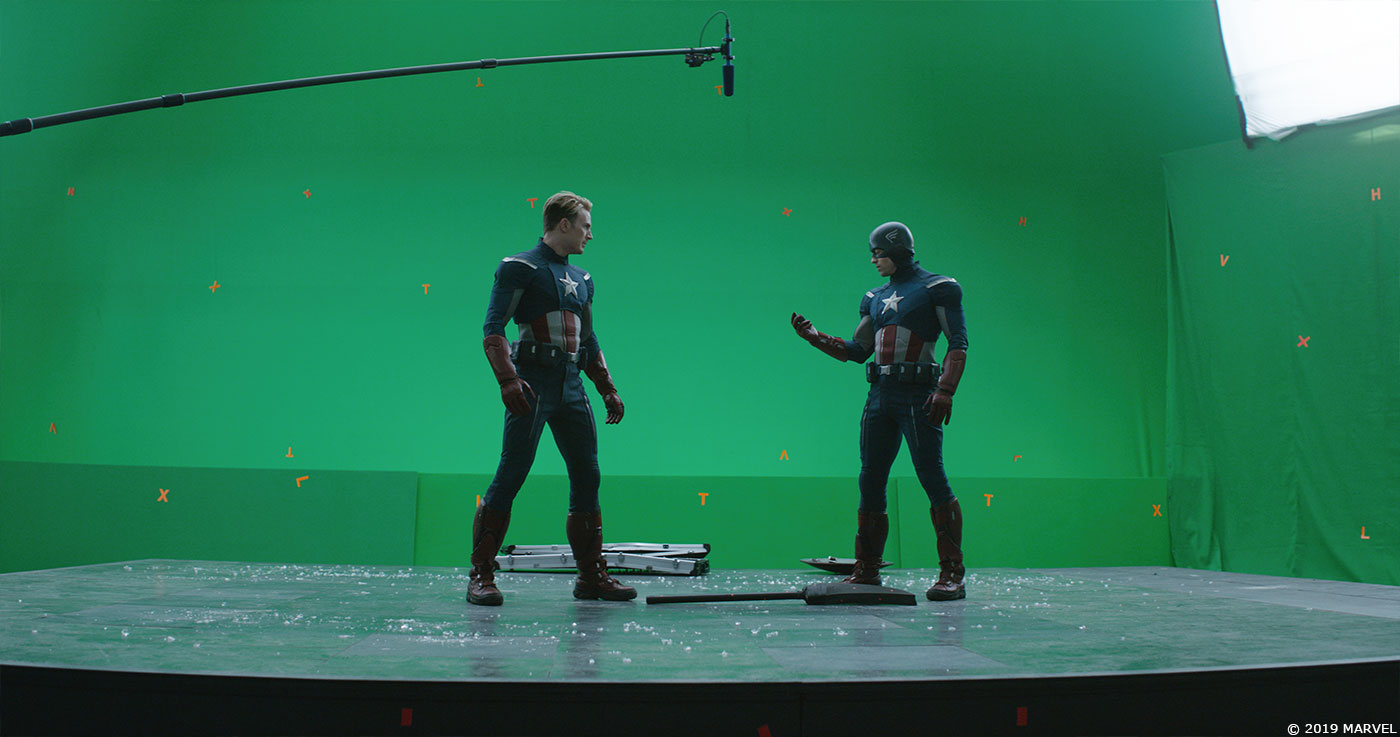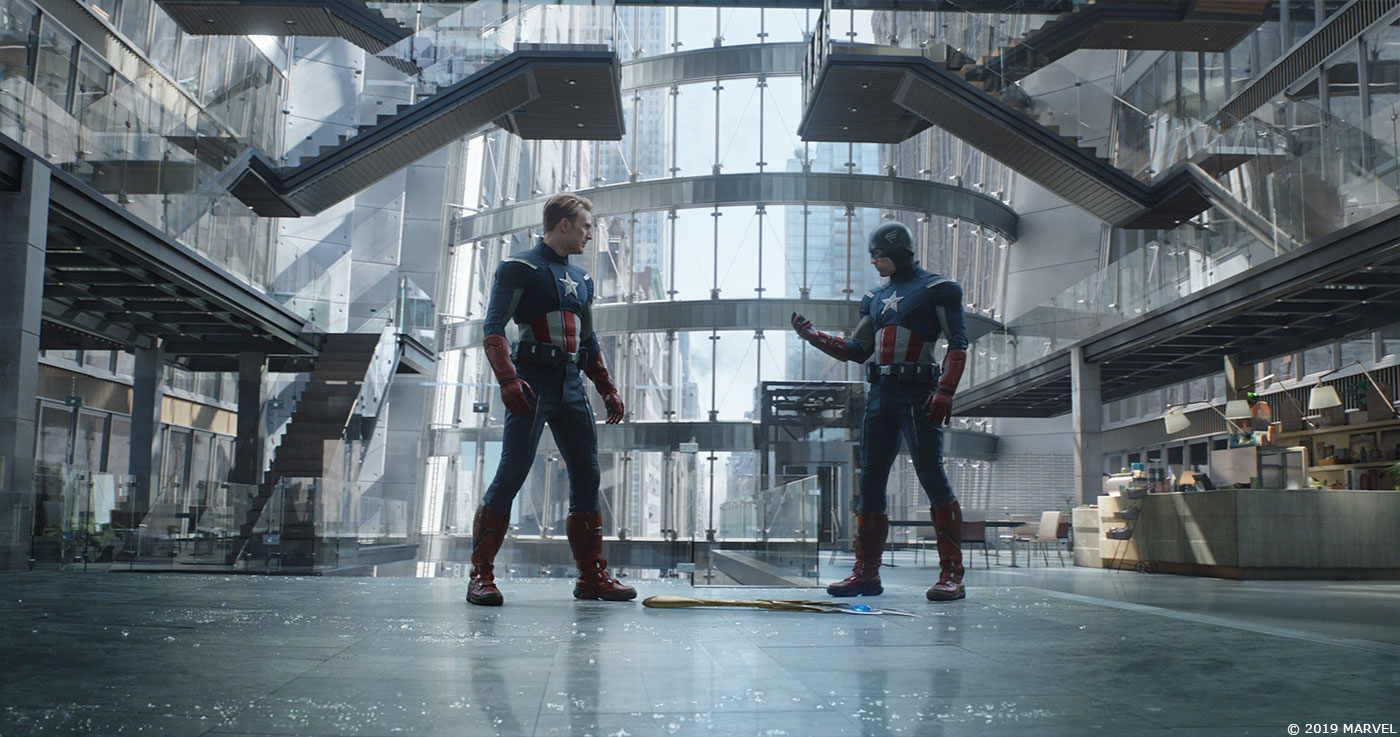 These revealing before and after images show how the battle between the two versions of Captain America was created. It was an impressive sequence and clearly not that easy to put together.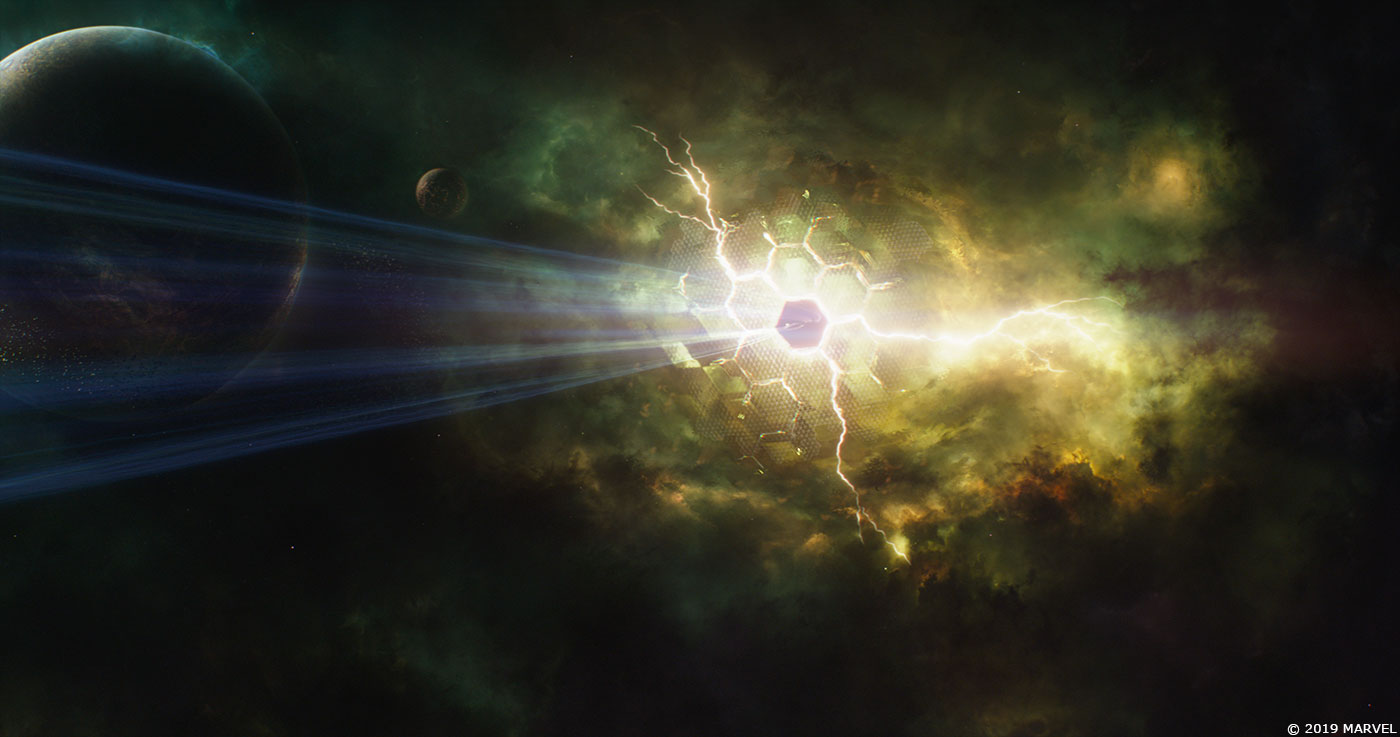 The team blasts into outer space here as the imagery introduced in Guardians of the Galaxy Vol. 2 showing how spaceships essentially enter lightspeed made its return in Avengers: Endgame.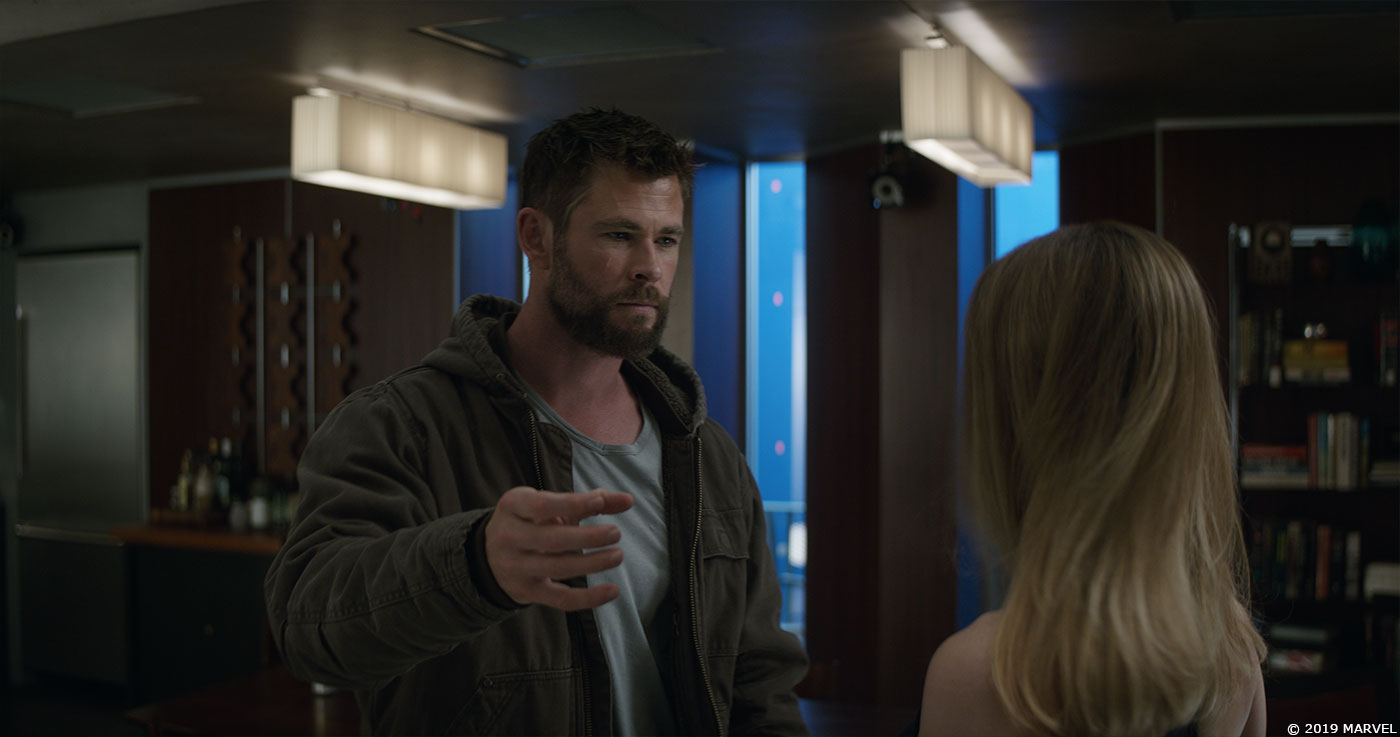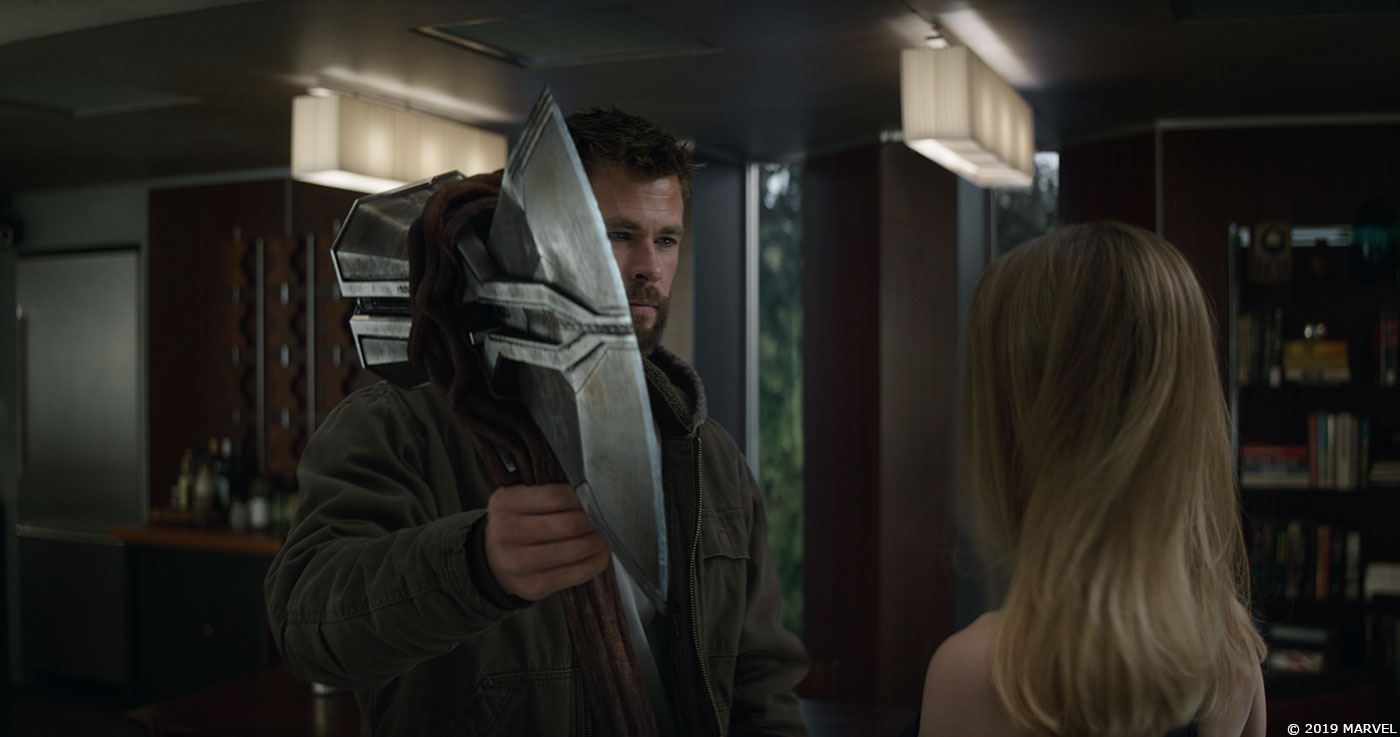 Who would have guessed that Stormbreaker was entirely CGI? Then again, considering the fact that it passed right by Brie Larson's head, it's understandable that Marvel didn't want to risk anything!
Many thanks to Art of VFX for the images used in this post!
DISCLAIMER
: ComicBookMovie.com is protected from liability under the DMCA (Digital Millenium Copyright Act) and "Safe Harbor" provisions. This post was submitted by a volunteer contributor who has agreed to our
Code of Conduct
. CBM will disable users who knowingly commit plagiarism, piracy, trademark or copyright infringement. Please
contact us
for expeditious removal of copyrighted/trademarked content. Learn more about our copyright and trademark policies
HERE
.
[LESS]